Designed specifically for use with the Atomos monitors and recorders for true and consistent color values when working on location.
Features:
Seven-sensor design enables extreme precision in regard to accurate color rendition.
Calibrate to 6500K ITU-Rec. 709 white point with delta-E better than 2 down to 20% gray.
Manual adjustment of lift, gain, and gamma per channel allows fine-tuning of color settings based on personal preferences.
USB to LANC serial cable connects Samurai Blade to Windows computer for automatic color calibration.
Re-calibrate every two weeks to ensure a consistently accurate color profile.
Can be used as a conventional calibration unit for other monitors or computers when paired with optional Datacolor software.
Secure Online Shopping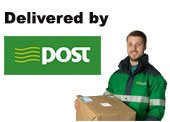 Next working day delivery within Ireland
Gift Vouchers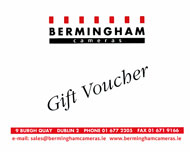 Gift vouchers available online!