How It Works
CamRanger is a stand-alone device that connects to select Canon or Nikon DLSR cameras with a provided USB cable. It creates an ad-hoc WiFi network that your iPad, iPhone, or iPod touch can then connect to. The free CamRanger iOS app then enabled control of the camera.
There is no need for a computer or existing Internet connection.

Please see HERE for list of supported cameras.

---

Hardware Details

CamRanger operates on a rechargable, replaceable battery (extra batteries available for purchase). Battery life varies upon usage but 3 to 6 hours is typical; however, in ideal scenarios over 11 hours can be achieved for intervalometer with no iOS device connected.
Charges with and can be powered by provided USB charging cable and US AC adapter.
Wireless network enables connections up to 150 feet. (Slow connections have been maintained at 300 feet)
Comes with protective case for storage and secure attachment.
Includes Ethernet cable for firmware upgrades for future enhancements.

---

Live View

Stream live view from the camera to iOS device.
Double tap to increase magnification.
Single tap to focus on an area or make incremental focus adjustments.
Perform focus stacking.
Frame rate of about 6 – 18 fps depending on camera.

---

Take and View Pictures

Wireless capture images in multiple drive modes.
Thumbnails automatically appear on the top of the screen after taking a picture.
Tap a thumbnail to view the image and its associated meta-data.
Images are always saved to the camera card and optionally downloaded to the iOS device.

---

View Full Resolution Images

Double tap to view the image at full resolution.
Supports full screen mode to maximize the screen size.
Toggle a variety of overlays: AF points, highlight, shadow, grid lines, and aspect ratio.

---

Movie Recording

Start and stop movie recording.
View video while recording.
Focus adjustments and touch focusing.
Movie features are very camera dependent, see supported cameras for more details.

---

Intervalometer and Bulb

Configure as an intervalometer to take time lapse pictures.
Supports bulb mode with specific shutter lengths.
No need for your iOS device to remain connected after starting.

---

View and Set Camera Properties

Shutter Speed
Aperture
ISO
Metering Mode
Drive/Shooting Mode
White Balance
Image Format
Focus Mode (Nikon only)
Auto Exposure Mode (Nikon only)
Exposure Compensation & Bracketing
Software Auto-Focus toggle to toggle AF/MF

---

HDR / Advanced Bracketing

Configure CamRanger to take a series of pictures automatically varying Shutter Speed, Aperture, or ISO.
Images can then be post-processed.

---

View Camera Card Contents

View thumbnails of the images on your camera's memory card.
Select images to be permanently deleted or download them and save into your iOS photo library.

---

Macro Photography

Provides very precise focusing control.
Great for situations requiring awkward camera placements.
Perform automatic focus stacking to enhance depth of field
(post processing required).
Secure Online Shopping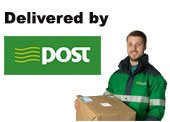 Next working day delivery within Ireland
Gift Vouchers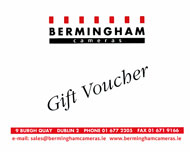 Gift vouchers available online!