This is a comprehensive user's manual for Canon's latest entry-level Digital SLR. It is clearly illustrated in colour with practical advice, tips and professional guidance. It also provides readers with a step-by-step guide to the camera's basic and advanced functions. Canon's Rebel T3/EOS 1100D is an entry level DSLR designed to update and replace its flagship EOS 1000D, which lacked video recording facility - the new camera includes 720p HD video. The new model incorporates improvements to sensor and picture resolution in an interchangeable lens camera that ideally suits the novice with an eye on budget. The Rebel T3/EOS 1100D includes a "guide mode" that walks the user through the camera's functions on-screen. Automatic shooting modes including Portrait, Landscape, Close-up, Action and Night Scene; a quick menu screen enables adjustments according to the scene's ambience. In the Basic Zones adjustments can be made according to lighting or scene type and ambience settings from Vivid, Soft, Warm, Intense, Cool, Brighter, Darker to Monochrome, are possible. Lighting settings offer a choice of Daylight, Shade, Cloudy, Tungsten, Fluorescent, or Sunset. This complete illustrated guide will fully equip its readers to master this system's exciting features and potential.
Secure Online Shopping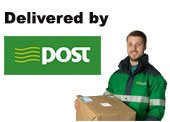 Next working day delivery within Ireland
Gift Vouchers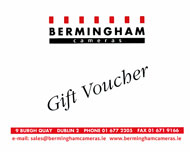 Gift vouchers available online!