The Canon HF G25 offers exceptional quality and creative manual control for advanced moivie enthusiasts. Amongst its many advanced features are top quality audio (upgradeable to 5.1 surround), full manual control and a touchscreen monitor.
Full Manual Control
Wide Angle (30.4mm equivalent) HD Lens
HD CMOS Pro for great low light performance
High Quality Audio with Audio Scene Select
Optical Intelligent IS
8.8cm Touch Screen
Instant AF and Face Detection
32GB Internal Memory plus two SDXC slots
8-Blade Iris for smooth out-of-focus areas
30.4mm Wide angle lens
Canon's high performance HD Video lens technology delivers a superb 30.4mm, F1.8 lens with a smooth, 10x optical zoom, and 8-Blade iris for natural looking de-focus effects.
Full manual control
A manual lens ring allows intuitive control of focus. Full manual control of exposure, aperture, shutter speed and gain is possible via the touch screen LCD. A custom key and manual dial put you in complete control of your creativity.
Audio Scene Select
It's simple to make your movies sound as good as they look with Audio Scene Select and a high-sensitivity, built-in zoom microphone. Just select from 5 scene modes and audio settings are optimised automatically to match the scene you're shooting.
Instant AF; Face Detection
Instant AF provides fast and accurate focussing for pin-sharp HD quality. Face Detection automatically optimises camcorder settings for perfectly focussed and exposed people shots
32GB memory plus 2x SDXC slots
Full HD AVCHD video is recorded at up to 24mbps to 32GB built-in flash memory – for over 12 hours recording. Dual SDXC card slots and Relay Recording ensure enough capacity for the most ambitious movie projects.
Advanced HD CMOS Pro Sensor
The advanced HD CMOS PRO sensor gives you superb low light performance and a wide dynamic range. The sensor originally designed and manufactured by Canon for its professional camcorders has further improved light transmittance providing an extra 20%. boost in low-light sensitivity.
Optical Intelligent Image Stabilisation
Intelligent IS is the perfect solution to combat camera shake. It automatically detects the scene and selects exactly the right optical Image Stabilizer settings from 4 modes to counteract movement and prevent blur. It ensures sharp, detailed videos in every situation leaving you free to concentrate on shooting.
High-resolution 8.8cm Touch-screen
A high-resolution 920k dot, 8.8cm touch screen LCD is optimised for shooting in HD and provides 100% coverage of the scene. A retractable, colour viewfinder adds to your shot-framing options.
Protective lens hood with barrier
A large lens hood that shuts out unwanted flare from external light sources is included as standard. It incorporates a fast-opening lens barrier that automatically protects without the need for a separate lens cap. So you will always be ready to shoot.
Secure Online Shopping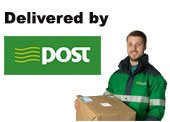 Next working day delivery within Ireland
Gift Vouchers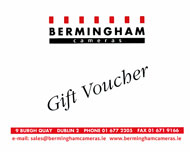 Gift vouchers available online!