Modern design, padded interior, high quality materials and a pocket opening away from the body are the benefits of SYDNEY per camera bags. The model SYDNEY per Action 450 provides especially large DSLR cameras with battery grip provides optimum protection.The detachable and adjustable shoulder strap with sturdy metal fittings and the rugged, padded carrying handle, the SYDNEY can be transported per comfortably and safely. As a third variant, tote offers the wide waist belt or the robust belt loop. Reliable protection against rain and sun guaranteed the stowed the bag back, tailor RAIN / SUN Cover. Hidden running zippers also prevent the dust or moisture can penetrate. Convenient memory card slots with color coding to ensure that photographers can assign their various memory cards at a glance correctly. For storage of personal items and various photo accessories has the SYDNEY per additional zippered compartments and adjustable partitions.
Secure Online Shopping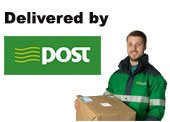 Next working day delivery within Ireland
Gift Vouchers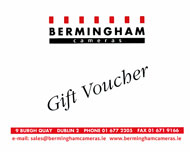 Gift vouchers available online!