In developing the new ULTRALIGHT pro bag series, the goal was to design a lightweight camera bag that offers the user maximum comfort. Maximum robustness and durability guarantee the high quality, water-resistant exterior materials. For the comfort of the adjustable shoulder strap with non-slip pads, and the robust belt loops provide. Other Wearing style padded carrying handle is used. The practical bag cover with fastening buckle, together with the smooth zipper highest security. For driving a mini tripod pockets have elastic rubber loops, called COVERPACK SYSTEM. All Vario, Action and Maxima models ULTRALIGHT per series with a combined protective / storage cover. This is equipped with practical additional subjects that provide safe storage for memory cards, batteries, etc.. Another advantage is the display gentle material that inadvertent scratches prevents the camera equipment. For even more storage space allow a generous, lockable front pocket and two side mesh pockets. The features of the ULTRALIGHT per pockets truly leave nothing to be desired. The specially processed from water-resistant fabric bag bottom protects equipment during placement of the case on damp ground. Furthermore guarantees the pocket back stowed, tailor RAIN / SUN Cover reliable protection.
Secure Online Shopping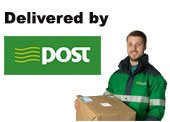 Next working day delivery within Ireland
Gift Vouchers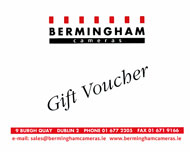 Gift vouchers available online!