The LEDGO panels have been independently tested. The TLCI results are astonishing, with the 600 and 900 range performing at the possible highest level. They are all considered to exhibit "errors [which] are so small that a colourist would not consider correcting them."
Despite their low price therefore, these Datavision LEDGO panels are equal to broadcast and even cinema lights costing many times more.
Also available as lighting kits.
FEATURES
Dimmer Control - 0%-100%
V-Mount battery plate
Dimensions: 340 x 78 x 380 mm
Lightweight - 1915g
Power Source: 12-16.8V DC
Power: 36W
CRI Rating: >85 (with magenta filter >90)
Illumination (LM): 3210 lm
Illumination (LUX): 1m: 5220 | 2m: 1660 | 3m: 670
Built in Barn doors
Tungsten, magenta & 2 x Diffuse filters included
CONTENTS
1 x LEDGO-600 600 Daylight Dimmable LED Location / Studio Light
1 x Power supply
4 x Filters (2 x diffuser, tungsten, magenta)
Secure Online Shopping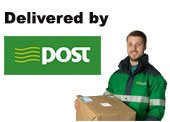 Next working day delivery within Ireland
Gift Vouchers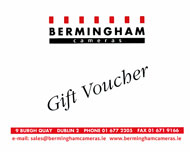 Gift vouchers available online!