Includes a FREE pack of film (10 photos) in the box!
The instax mini 90 offers advanced features, such as bulb and double exposures, that are attractions of traditional analog cameras and offer an enhanced capability to capture light creatively. The instax mini 90 is also equipped with new functions and features like macro mode and high performance flash, making this an instant camera for every photographer developed under the concept "NEO CLASSIC."
The high performance flash emits the ideal amount of the light finely adjusted for the distance to the subject and ambient brightness. It helps to optimize the exposure.
The party mode enables the background as well as the subject to be captured brightly.
This mode is helpful to capture fast moving subjects like children and animals.
It is best suited to target a distant subject (3m to ∞).
You can add a low-key or high-key effect by controlling the brightness of photos.
The newly equipped macro mode lets you enjoy stunning close-up photography.
In bulb exposure mode, the shutter remains open (up to 10 seconds) while the shutter button is depressed, enabling photo capture that shows attractive night views and light streaks.You can take expressive photos, with more fun added to instax photography.
By selecting the double exposure mode and pressing the shutter button twice, you can superimpose two different images in one frame to create an artistic photo. Show your creativity with a unique photo.
Secure Online Shopping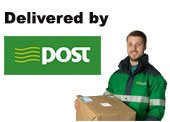 Next working day delivery within Ireland
Gift Vouchers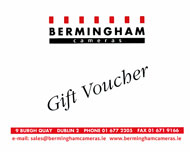 Gift vouchers available online!