This Vertical Battery Grip greatly improves convenience when shooting from the vertical position.
This high-performance battery grip is created to unify operations, placing the release button, dials, and function buttons in a similar area to be used when shooting in the ultra-wide position. The battery grip can be loaded with one NP-T125 dedicated battery, lowering the frequency in which batteries need to be replaced during long shoots.
Secure Online Shopping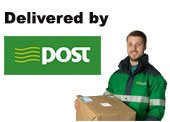 Next working day delivery within Ireland
Gift Vouchers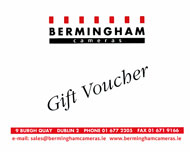 Gift vouchers available online!