Light close subjects directly in front of your camcorder or DSLR camera with the LEDGO 332 LED On-Camera Ring Light with Dual-Zone Dimmer. Normal LED panels are not ideal for lighting subjects close to the front of your lens; because they are mounted on top of the camera, the angle of the light can render undesirable shadows. The Ring Light has an opening in the center for your lens when your camera is mounted on the included 15mm baseplate. This placement allows the light to hit your subject head-on, preventing unwanted shadows from appearing. A standard shoe mount adapter is included if you want to use the Ring Light on top of your camera like a normal LED panel.
The high output of LEDGO Ring Light lends itself to lighting subjects close to the lens. At a distance of 3', the Ring Light produces a bright 4,260 lux to effectively separate a close-up subject from a background. Because the Ring Light is circular it produces circular reflections and catch-lights as opposed to the usual rectangular reflections of standard LED panels. The LEDs are dimmable from 100% down to 0% to achieve your desired exposure.
The Ring Light has two compartments for separately available rechargeable batteries. Also included are adapters for AA batteries. An AC adapter is available separately.
Dual Zone Dimming

The left and the right sides can be dimmed separately. Use both at the same strength for even illumination, or make one side brighter than the other to create a 'main and fill light' look.
Rechargeable Battery Plates

Built in to the Ring Light are two battery plates which can accept a variety of camcorder batteries from Sony and Panasonic.
AA Battery Box Adapters

Use readily available AA batteries with your Ring Light when rechargeable batteries or AC power is not available.
3 Piece Filter Kit Included

The Ring Light includes three filter rings to modify the light output. A 3200K tungsten filter to match the color temperature of indoor lighting and two levels of diffusion soften the light removing hard shadows that can sometimes occur with LED lights.

Specifications

Lamp Type

LED

Color Temperature

5600K

CRI

95

Wattage

20 W

Lumens

2450 Lumens

Illumination Strength

1 Meter: 4260 lux
2 Meters: 1050 lux
3 Meters: 520 lux
4 Meters: 300 lux
5 Meters: 220 lux

Mount Type

15mm Lightweight Rod System

Power Source

100-240 VAC input (adapter available separately)
Rechargeable and AA Battery plates

Rechargeable Battery Type

Panasonic CGR-D series
Sony NP-FH, NP-FM, NP-F series

Power Consumption

7.2 - 12 VDC

Dimensions (WxDxH)

Overall: 10.6 x 1.7 x 8.7" / 27.1 x 4.4 x 22.1 cm Lens Port (approx.): 6.5 x 5" / 16.5 x 13 cm

Weight

1.5 lb / 720 g
Contents
Ring light

2 x Panasonic battery adapter

2 x AA battery adapter (6 AA batteries in each)

Tripod mount (with standard 15mm rods)

Hot shoe mount (with standard 15mm rods)

Magenta, Tungsten & Diffuse filters

Soft carry case
Secure Online Shopping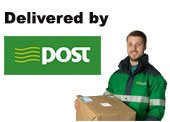 Next working day delivery within Ireland
Gift Vouchers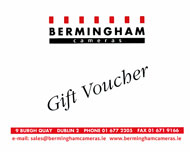 Gift vouchers available online!