The Metabones Canon FD Lens to Micro 4/3 Adapter is made of precision-machined brass with chromium plating on both the camera-body and the lens side of the adapter, in order to ensure smooth mounting, great appearance and durability. The lens side of the adapter features a strong leaf-spring structure, strengthening the adapter-lens connection and ensuring tightness of the lens in order to reduce wear and prevent focus errors and optical alignment issues from appearing.Metabones uses matte-black treatment to keep internal reflection to a minimum in order to maintain the maximum optical quality possible with the lens.
Both camera-side and lens-side of the adapter are made of brass, precision-machined and plated with chromium
Satin surface finish
Precise fit and solid connection - lens has no play, gap or wiggling when mounted on adapter and no adjustments are required to fit your lens
Designed to reach infinity focus while maintaining the correct registration distance required to maintain optical quality of CRC lenses or lenses with floating elements
Secure Online Shopping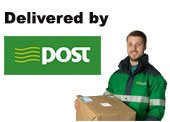 Next working day delivery within Ireland
Gift Vouchers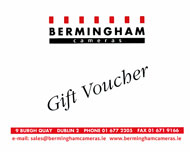 Gift vouchers available online!