Nikon-G/F to Micro-4/3 mount Speed BoosterTM adapters designed exclusively for the Blackmagic 2.5k Cinema Camera (BMCC). Note that the new Speed Boosters will only attach to Blackmagic cameras equipped with a Micro-4/3 mount. They cannot be attached to standard Micro 4/3 cameras.
Tips: Before mounting your lens to the adaptor, please make sure that the f-stop of aperture ring on the adaptor is turned to "7" (i.e. mounting your lens to the adaptor while only the aperture ring in the adaptor is full closed.).
Remark: This mount is manual aperture control. It does NOT support electronic aperture control.
Secure Online Shopping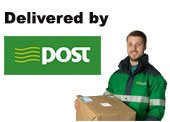 Next working day delivery within Ireland
Gift Vouchers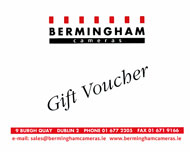 Gift vouchers available online!