Nikon-G/F to Micro-4/3 mount Speed BoosterTM adapters designed exclusively for the Blackmagic Pocket Cinema Camera (BMPCC). Note that this new 0.58x Speed Boosters will only attach to BMPCC equipped with a Micro-4/3 mount. They cannot be attached to standard Micro 4/3 cameras.
The new 0.58x Speed Booster reduces the crop factor of the BMPCC from 2.88x to 1.75x, and produces the largest aperture optics currently available, with a maximum output aperture of f/0.74. For example, a 50mm f/1.2 now becomes a 29mm f/0.74 (i.e, by using 50mm lens, the actual focal length in BMPCC is 29mm x 3.02 = 87.58mm), and the Sigma 18-35mm f/1.8 becomes the world's fastest zoom lens at 10.5-20.3mm f/1.0 with stunningly sharp performance.
Features
Industry's best aperture ring covers a 8-stop range, clearly indicating actual number of f-stops. No more guesswork! (Patent pending).
Compatible to both Nikkor G lens & F lens (include non-AI & AI lens mounts).
Increase maximum aperture by 1 2/3stop. (with a maximum output aperture of f/0.74)
Increase MTF.
Makes lens 0.58x wider.
Click-less manual G aperture ring.
Optics designed by Caldwell Photographic in the USA (patent pending).
The tripod foot is detachable and compatible with Arca Swiss, Markins, Photo cam ball heads.
Secure Online Shopping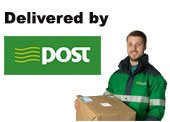 Next working day delivery within Ireland
Gift Vouchers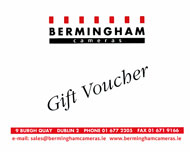 Gift vouchers available online!