See the world in full frame
Feel the power of a 24.3 MP Nikon FX-format CMOS sensor in a compact, HD-SLR body. Create dazzling full-frame images rivaled only by Nikon's D800 series D-SLR and 1080p Full HD videos. Nikon's superior 39-point AF system and Scene Recognition System means details will be clear and crisp—for static or moving subjects. HD video quality rivals more expensive dedicated video cameras. Nikon FX-format quality has never been more attainable.
Experience the passion of Nikon full-frame photography.
The power of a pro-level Nikon FX-format camera—dazzling full-frame images, broadcast-quality 1080p video at your fingertips, superior low-light performance, faster frame rate up to 6 frames-per-second (fps), tack sharp autofocus with 39 focus points, built-in flash with Commander Mode, wireless photo sharing and much more—is attainable in a compact, lightweight full-frame HD-SLR body. A new continuous quiet mode lets you capture a sequence of shots without the noise associated with the raising and lowering of the D-SLR's mirror. Optimized for full-frame shooting, streamlined for compactness and value, the D610 will fuel your photographic passion like never before.
Secure Online Shopping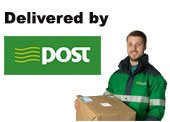 Next working day delivery within Ireland
Gift Vouchers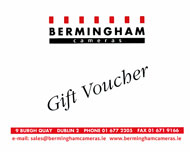 Gift vouchers available online!