The Nissin Di866 MKII Digital Flash, with a Guide Number of 198 (ISO 100 in feet at 105mm), provides photographers with the power needed to light up a wide variety of shooting situations. It provides an easy-to-read, two-way color display which helps ensure intuitive operations. It has auto-rotation so it stays upright even when turned for vertical framing. The Di866 features the "MY TTL" mode for adjustable default level, and a manual motor zoom of 24-105mm.

It is designed with clip-on capabilities, a fill-in sub-flash that works while the main flash turns for bounce lighting, built-in wide angle diffuser and catch-light reflector for added versatility. It is powered by four (4) LR6 rechargeable batteries, (Lithium, NiMH or Oxiride)(not included, and when it is used with a Nissin Power Pack Pro 300 (not included), users have 300 full-power flashes. It boasts a recycling time of about 3.5 seconds.
Features:
Wireless TTL
Adjustable TTL default level
Auto rotation view color display
High Speed Synchronization (HSS)
External auto-exposure sensor
Multi AF assist light
Eight F-stops, from F2 to F22 with compensation capability
Fill-in sub-flash
External auto-exposure sensor
Multiple focus points are supported
Sub-flash fill-in while the main flash turns for bounce lighting
High voltage power pack yields recycle time less than 1 sec
MY TTL level setting
Battery Magazine quick loading system
Built-in Wide Angle Diffuser
Built-in Catch-light Reflector
Quick battery loading with original battery magazine
Eight F-stops, from F2 to F22 with compensation capability
FP flash function synchronizes to all high shutter speed over 1/250sec
315V high voltage power series connector
Firmware up-date service via USB port
Secure Online Shopping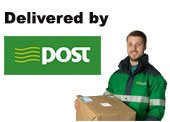 Next working day delivery within Ireland
Gift Vouchers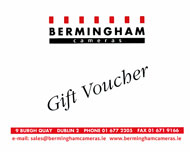 Gift vouchers available online!