**Cashback of €40 Available from Panasonic**
The Panasonic W580 Full HD 1080p handheld camcorder brings the joy of video creation to life with innovative features like multi-camera scene picture-in-picture recording via a second built-in camera, or by adding a WiFi link to a mobile device the camera to increase creative possibilities. A 50x optical zoom with 5-axis image stability and up to 90x intelligent zooming get you close to the action, plus an exclusive High Dynamic Range (HDR) mode brings imaging to life by reclaiming the highlights and shadows lost by most compact camcorders.
• Super-sharp Full HD 1080p recording.
• Intelligent 90x zoom and 5-axis Hybrid Optical Image Stabilisation provide maximum handheld stability.
• WiFi and NFC enabled for quickly sharing content and controlling camcorder features remotely.
• Built in Twin Camera plus WiFi mobile device features add multi-camera scene picture-in-picture recording.
• Exclusive High Dynamic Range (HDR) mode reduces the overly high-contrast look created by overexposed and underexposed shooting conditions.
• High Precision AF mode improves focusing while zooming, panning and shooting moving subjects.
Secure Online Shopping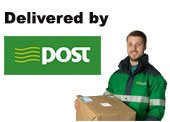 Next working day delivery within Ireland
Gift Vouchers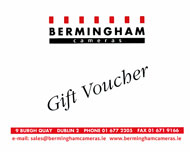 Gift vouchers available online!