The Sony AX53 4K Handycam is a powerful, feature-packed 4K Camcorder with Sony's Exmor R™ CMOS sensor. Balanced Optical SteadyShot™ and Fast Intelligent AF achieve exactly the images you aim for. A new microphone structure captures ambience that's all-surrounding. You can even play with time in motion or gain control of pro-style/manual functions.
4K image quality
Shoot 4K footage that contains about four times more detail than Full HD (3840 x 2160 pixels vs. 1920 x 1080) footage, and capture more of the incredible qualities that bring images to vibrant life.
Image sensor exclusively for 4K
A newly developed image sensor, with pixels of approximately 1.6 times bigger size15, offers superior sensitivity for capturing beautiful high-quality images with less noise under dark as well as bright shooting conditions.
ZEISS™ Vario-Sonnar T* lens for 4K
This new lens helps to depict remarkable details of high-quality 4K images throughout its wide-angle-to-telephoto range. The use of an AA (advanced aspherical) lens not only keeps depiction faithful — it also keeps the lens unit compact. ED (Extra-low Dispersion) lens helps to ensure accurate reproduction of colour. Multilayer ZEISS T* Coating further enhances image quality by reducing unwanted reflection, such as ghost and flare.
Wide angle lens
Whether you're shooting movies or still images, the class-leading wide-angle lens can help you capture more of landscapes and indoor scenes, when you don't have enough room to step back. Even without a wide conversion lens, the camcorder shoots as wide as 26.8mm1 (16:9 aspect ratio) in movie mode.
Balanced Optical SteadyShot™
Advanced image stabilisation suppresses camera shake to stabilise a movie as it is being shot within the wide-angle-to-telephoto zoom range. In HD shooting mode, it further reduces effects of camera shake even under unstable conditions with 5-axis Intelligent Active mode compensating for vibration in five different directions, so you can shoot stable high-quality movies even while running.
Exceptional image quality
By employing XAVC S format, which was developed from the XAVC format for professional use, 4K 100Mbps17 and Full HD 50Mbps high-bitrate recording realise incredibly high-quality images. Yet, XAVC S data is compressed so that it is more manageable for general consumers.
Rapid AF response
Fast Intelligent AF achieves very speedy, accurate contrast-detection autofocus by minimising lens motion, predicting the AF range, and accelerating lens drive, thereby improving response so you can capture more fleeting moments.
Extensive zoom shooting capabilities
20x optical zoom lens and Clear Image Zoom of 30x/40x (for 4K/HD) allow you to shoot faraway subjects and capture memorable moments.
High Speed REC in Full HD for high-quality slow motion
Shoot in Full HD at 120/100fps (NTSC/PAL), edit the footage after shooting, and the resulting slow-motion images of the movie will look startlingly smooth and sharp in playback. This is excellent for reviewing, in greater slow-motion detail, sports and everyday action that can occur too quickly in real time for you to see clearly.
4K Time-lapse Capture
You can capture 4K size still images continuously over an extensive period of time at a selected constant interval from each shot to the next, edit the entire sequence of still images in post-production, and enjoy playback of that series of images as a time-lapse movie.
One-touch remote and one-touch sharing
One-touch remote lets you use your smartphone or tablet as a viewfinder and remote control for a digital camera, and One-touch sharing lets you transfer your photos and videos from your camera. Either way, by installing PlayMemories Mobile app to your NFC enable Android smartphone or tablet, you can avoid complex set-up sequences and establish wireless connection simply by touching your device to the camera. You are now ready to control your camera from your smartphone to take a photo from a previously out-of-reach spot, or simply be in your own group shot, as well as transfer them instantly to your smartphone for sharing on SNS. No NFC? No problem. You can also pair the devices manually.
Xtra Fine LCD with WhiteMagic LCD
The high-precision Xtra Fine LCD features a WhiteMagic display that uses white pixels in addition to RGB pixels to boost screen brightness, allowing users to see subtle details and tones on the screen in all types of shooting environments, including outdoors in bright sunlight.
5.1ch surround sound microphone
Record clear sound that accurately captures the atmosphere of the scene, and enjoy surround sound playback on your home theatre system. Level meters on the LCD panel provide visual monitoring of each channel's levels.
Advanced shooting features
Enjoy total customisation with ergonomic manual controls. Use the intuitive multi-purpose manual ring to adjust zoom, focus, exposure, IRIS, shutter speed, AE shift, or white balance shift mode after using the manual button to select the mode. The electronic viewfinder offers accurate image preview.
Secure Online Shopping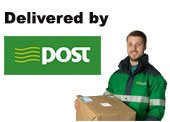 Next working day delivery within Ireland
Gift Vouchers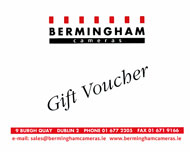 Gift vouchers available online!