Guide number of 43
Dimensions (W × H × D): Approx. 75 × 129 × 87 mm (3 in. × 5 5/8 in. × 3 1/2 in.), Weight: Approx. 340 g (12 1/2 oz.) (without batteries)
Sony's original rotating head mechanism "Quick Shift Bounce"
Equipped with LED light for bright movie shooting
KEY FEATURES
Auto electronic flash (clip-on type) with pre-flash metering; for Multi Interface Shoe system, Auto-zoom*, High-speed sync.(HSS), Power level switching, Wireless flash, Bounce flash, Modeling flash, Multi-burst functions, LED light. *Automatically switched in a range of 24 - 105 mm focal lengths. Field of view at 15 mm focal length covered with wide panel attached. Note: When used with cameras with APS-C type image sensors, focal lengths are 35 mm full-frame format equivalent.
POWER LEVEL SWITCHING
22 levels (1/1, 1/2, 1/4, 1/8, 1/16, 1/32, 1/64, 1/128) 1/3 steps
AF ILLUMINATOR RANGE
Approx. 0.5 - 6 m (based on Sony measurement)
Secure Online Shopping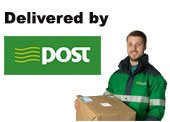 Next working day delivery within Ireland
Gift Vouchers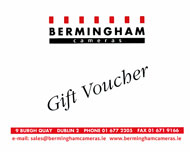 Gift vouchers available online!